Wingtech was awarded Excellent Management Company in China by Deloitte
2022-08-16
On August 12, the list of the 4th Best Managed Companies in China (BMC) was released. At the awards ceremony, Wingtech won the "Best Managed Company in China" award. This represents the public recognition of the company's sustainable development and international management model.
BMC is Deloitte's 29-year-old global project, which landed in China in 2018. It is jointly sponsored by Deloitte China, Bank of Singapore, Hong Kong University of Science and Technology Business School, and the Chinese version of Harvard Business Review. The project aims to discover and recognize companies with advanced management concepts and excellent management levels. As the only international award in China that comprehensively evaluates the management system of private enterprises, the BMC project has spent four years discovering many competitive enterprises.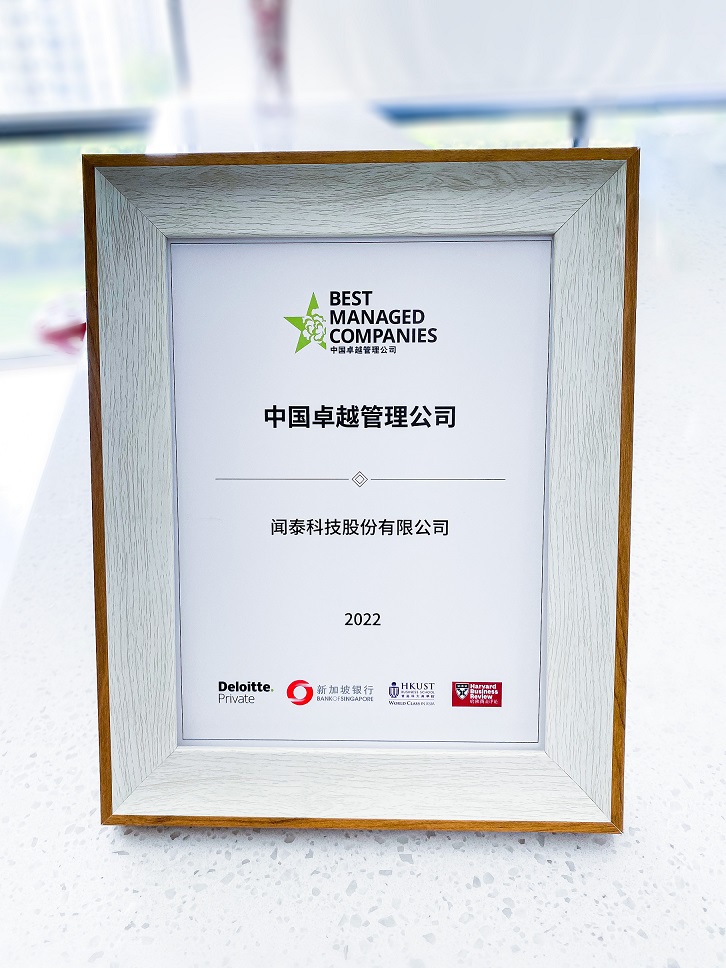 The 4th China Excellent Management Company Project was launched in October 2021. After half a year of research, evaluation and communication, a total of 50 companies entered the list. These companies are leading companies and "hidden champions" in various industries. Wingtech won the honor of "Excellent Management Company in China" for its outstanding performance in management and sustainable development.
Deloitte China said that this year's award-winning companies not only have strong soft power, but also have excellent performance, with each indicator higher than the average level of their respective industries. It is worth mentioning that BMC award-winning companies have demonstrated rapid resilience during the pandemic. Under the impact of factors such as COVID-19, many Chinese excellent management companies have shown good resilience and social friendliness.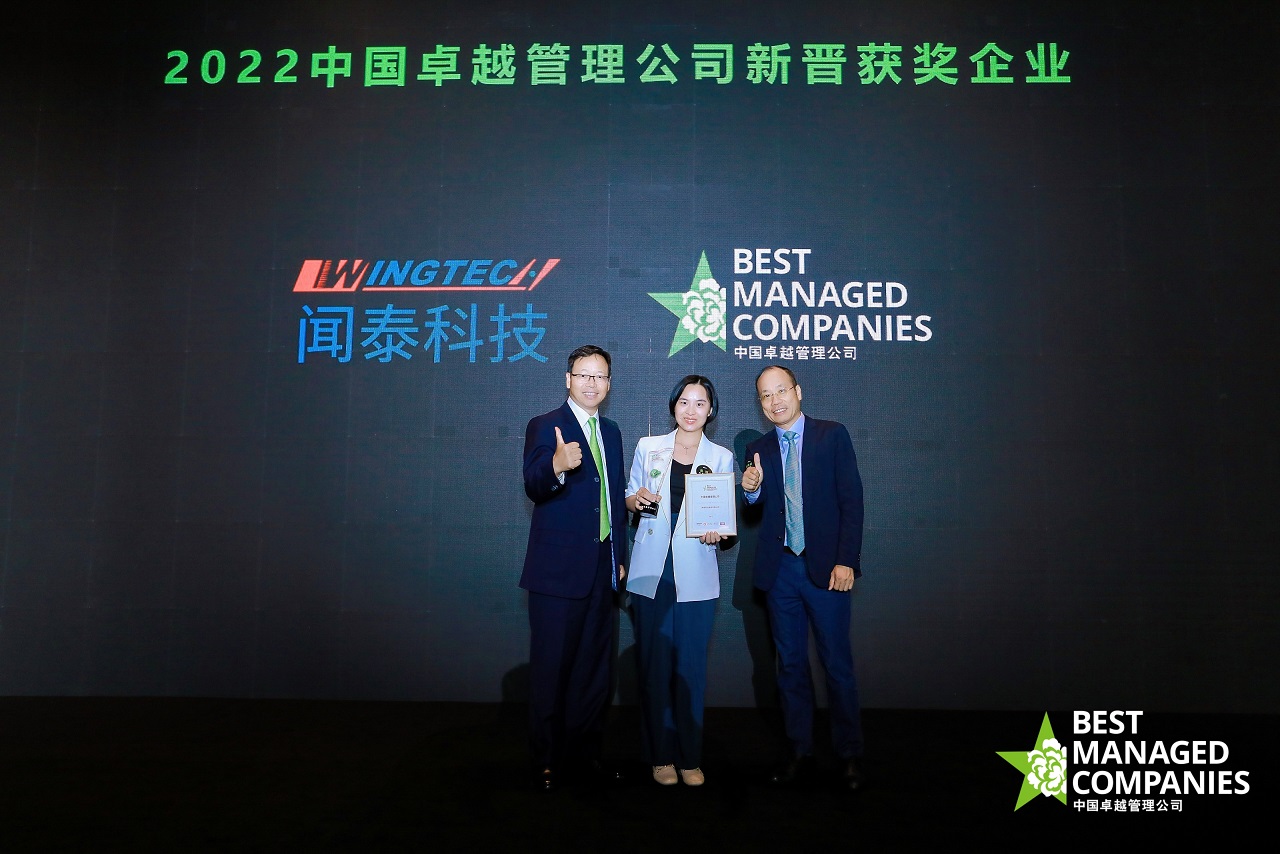 Since the establishment of Wingtech, the company has always insisted on innovation, steadily advancing its strategic goals, and continuously improving its core competitiveness and sustainable profitability. We always strive to improve our management level and create an international business model with Wingtech characteristics. Wingtech is committed to maintaining steady development in an uncertain global environment.
In the future, Wingtech will adhere to the core values of "be upward, be kind, be sunshine", and adhere to the path of globalization and sustainable development. We will also create comprehensive economic, social and environmental value together with investors, customers, employees and partners. Wing the tech, win the world, and gradually grow into a great product company.
---
Media Contact
Ms. Zhang, PR manager

Tel: 15626514513

E-mail: pr@wingtech.com