Shining at CIIE丨Wingtech server makes a wonderful appearance
2022-11-07
On November 7th, the third day of the CIIE, among the many innovative products exhibited by Wingtech, Wingtech's self-developed low-power server products made a wonderful appearance again this year.
The G660T6 universal 2U dual-socket rack server made its debut at the CIIE. It is the first server product jointly launched by Wingtech and Intel that meets the OCSP specification. As an optimized, open and unified 2U universal server standard, the release and practice of OCSP Spec v1.0 will continuously improve the reusability of product components. Wingtech will also make use of its strong R&D advantages to continuously contribute to the OCSP community Technical standards to improve the market competitiveness of community partners.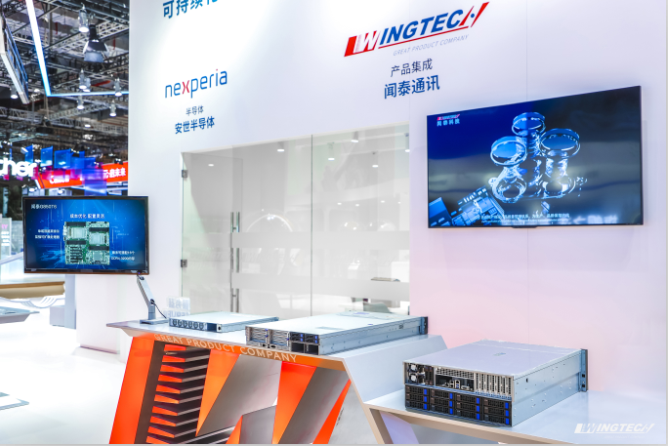 Wingtech adheres to the sustainable development route, and through technological innovation, has launched a large number of environmentally friendly, high-performance, low-power semiconductor chips, devices and terminal products. Among them, the company relies on Nexperia's advanced SiC and GaN technologies to provide green and low-carbon semiconductor products and solutions, and uses Wingtech energy-saving servers as the carrier to help customers build environmentally friendly data centers.
Saving energy and improving energy efficiency are the most important ways to achieve large-scale carbon dioxide emission reduction. Wingtech continues to promote the R&D and innovation of data center liquid cooling technology, optimizes and improves the traditional cooling technology in the fields of cold plate liquid cooling, immersion liquid cooling and other problems, such as high energy consumption and low efficiency, and achieves comprehensive energy efficiency improvement of the cooling system. In addition, the company's Ark Lab has carried out research and development on high-efficiency server power supplies, which can provide significant energy-saving and emission-reduction effects for data centers. Taking a data center with 10,000 servers as an example, compared with 96% efficiency power supply, using the company's 98% efficient server power supply can reduce more than 10,000 tons of carbon emissions every four years.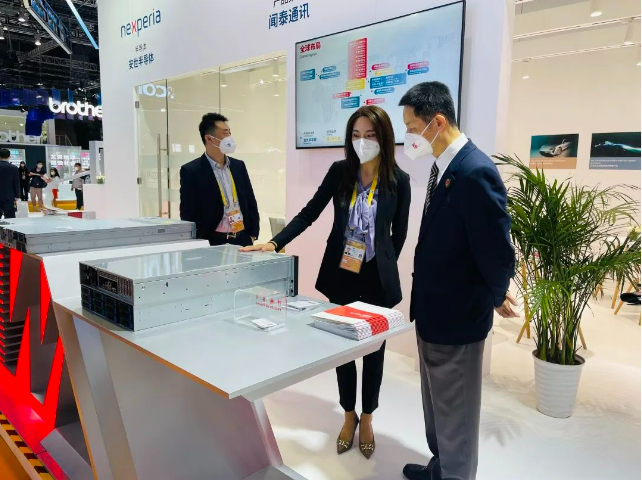 Wingtech has always been committed to becoming a company with a sense of global responsibility. We uphold our loyalty to technology and awe of human development, and focus on innovation to achieve sustainable development; as a server manufacturer, Wingtech will actively explore high-performance, low-power It focuses on helping data centers effectively reduce the power consumption of equipment operation through technical means, improve equipment operation efficiency, optimize energy efficiency utilization rate, and help achieve carbon neutrality goals as soon as possible.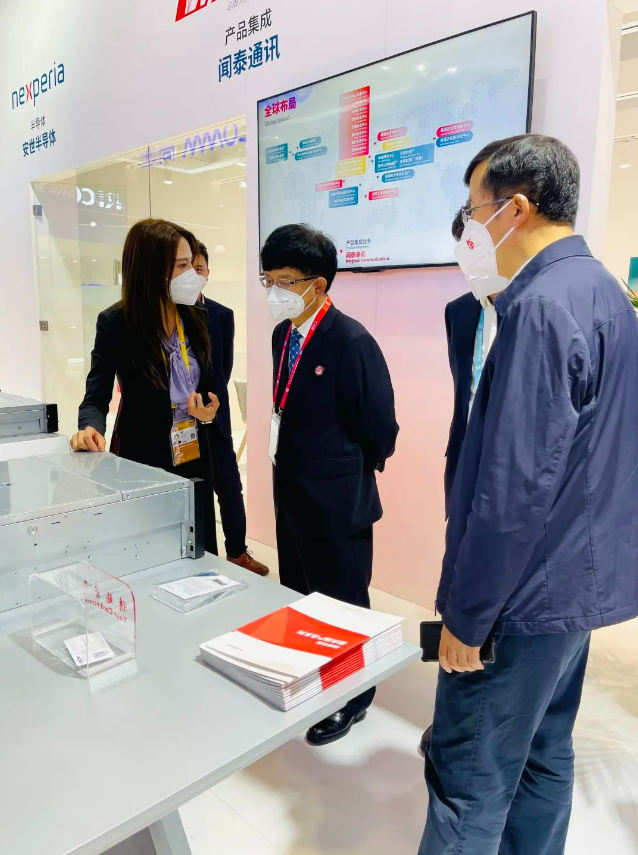 At the exhibition site, Wingtech's server exhibition area attracted the attention of many visitors, including leaders from various provinces and cities, as well as executives from major enterprises, who came to visit and exchange to learn about server products.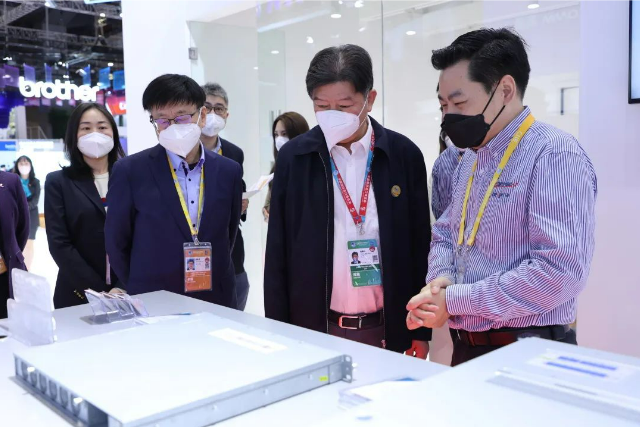 ---
Media Contact

Ms.Zhang,PR manager